In 2011, I decided to create a toddler sized jacket knitting pattern based on my favorite children's book, "The Little Prince".  This book has extra special meaning for me, because it was written by the brilliant aviator, Antonie de Saint-Exupery.  He was born right here in Lyon, France, and lost his life for his country in 1944 in a Lockhead P-38 Lightening off the French Mediterranean coast, in an area where we go boating every season.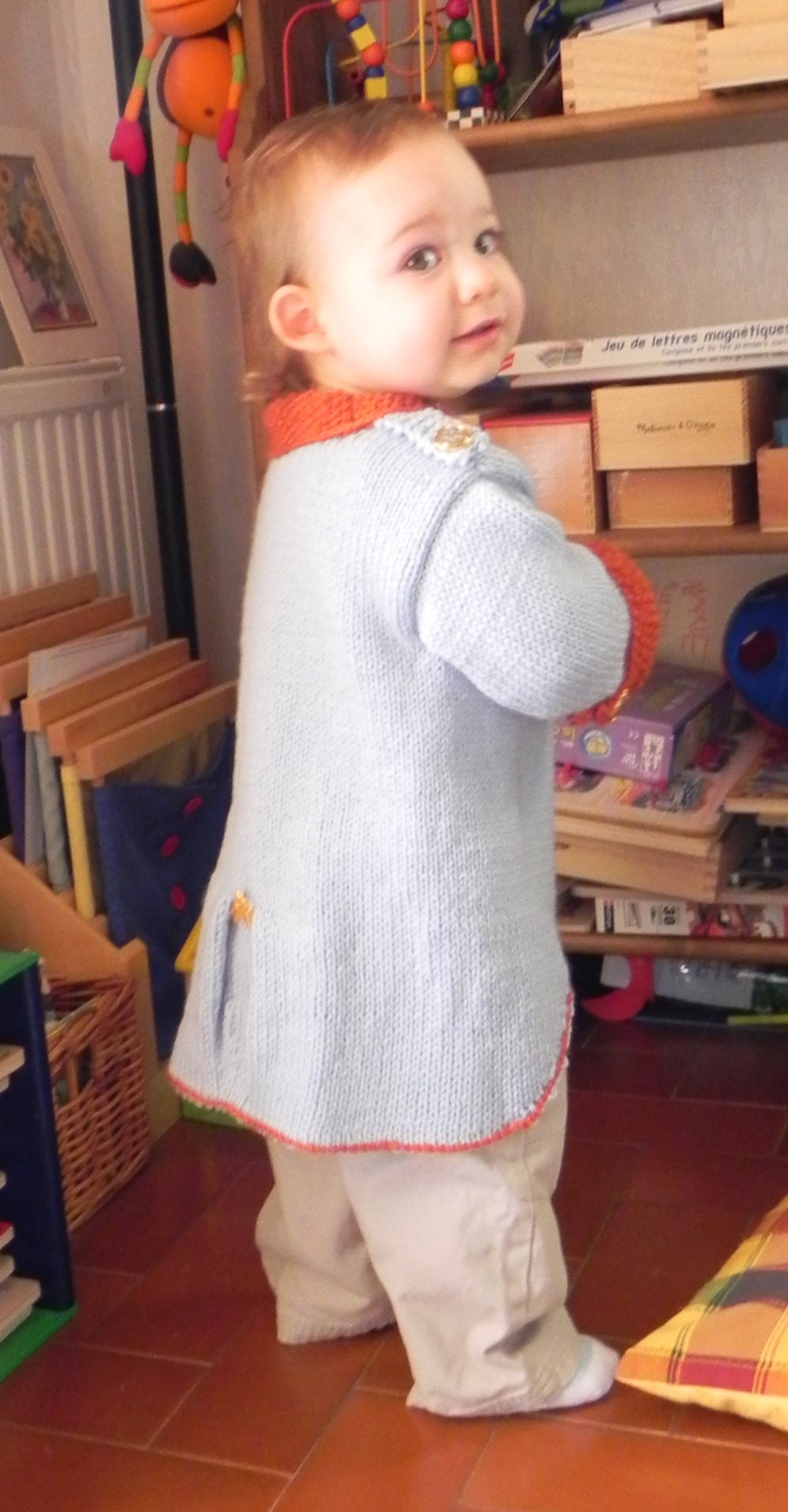 So, excitedly, I grabbed my copy of the book, made my sketches, bought my yarns, searched antique shops for buttons and pins, and got to work, taking detailed notes as I knit.  Three months later, it was complete.  I was in love.  It was magical.  My twin son was completely adorable.  He also couldn't care less about my elation, as I tried to take photos while he played with his toys.  I felt so happy that I cried.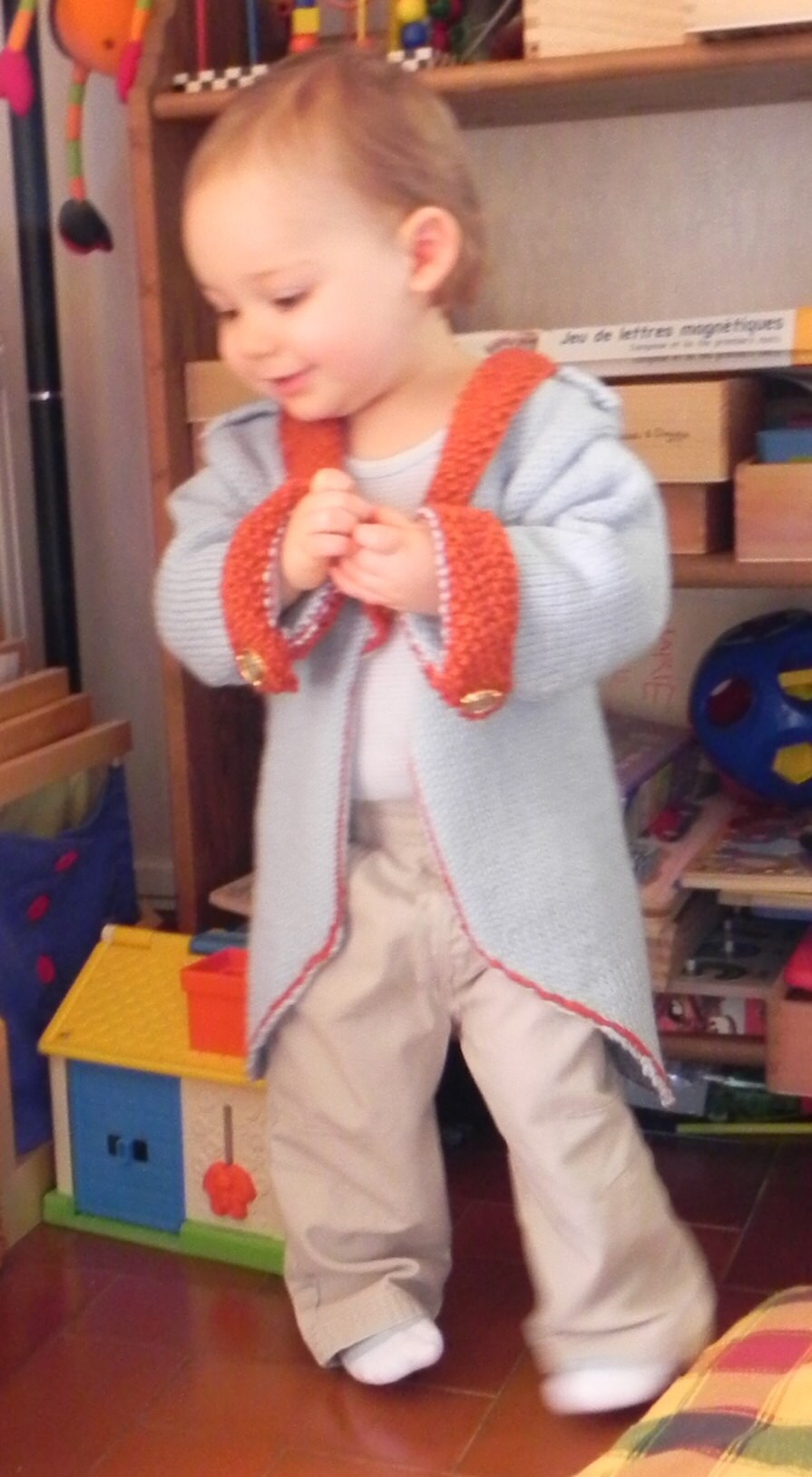 In hindsight, I know exactly when I made my mistake.  I left my knitting notes on the coffee table before going to bed so that I could type them up the next morning.  I placed a tea cup on them before for extra measure.  Sometime in the night, my dog, a 60 lbs., 6 year old boxer named for the Musketeer Athos, managed to push open the door to the living room and eat the pattern.  The shreds that remained were destroyed by the leftover tea.  It was sad.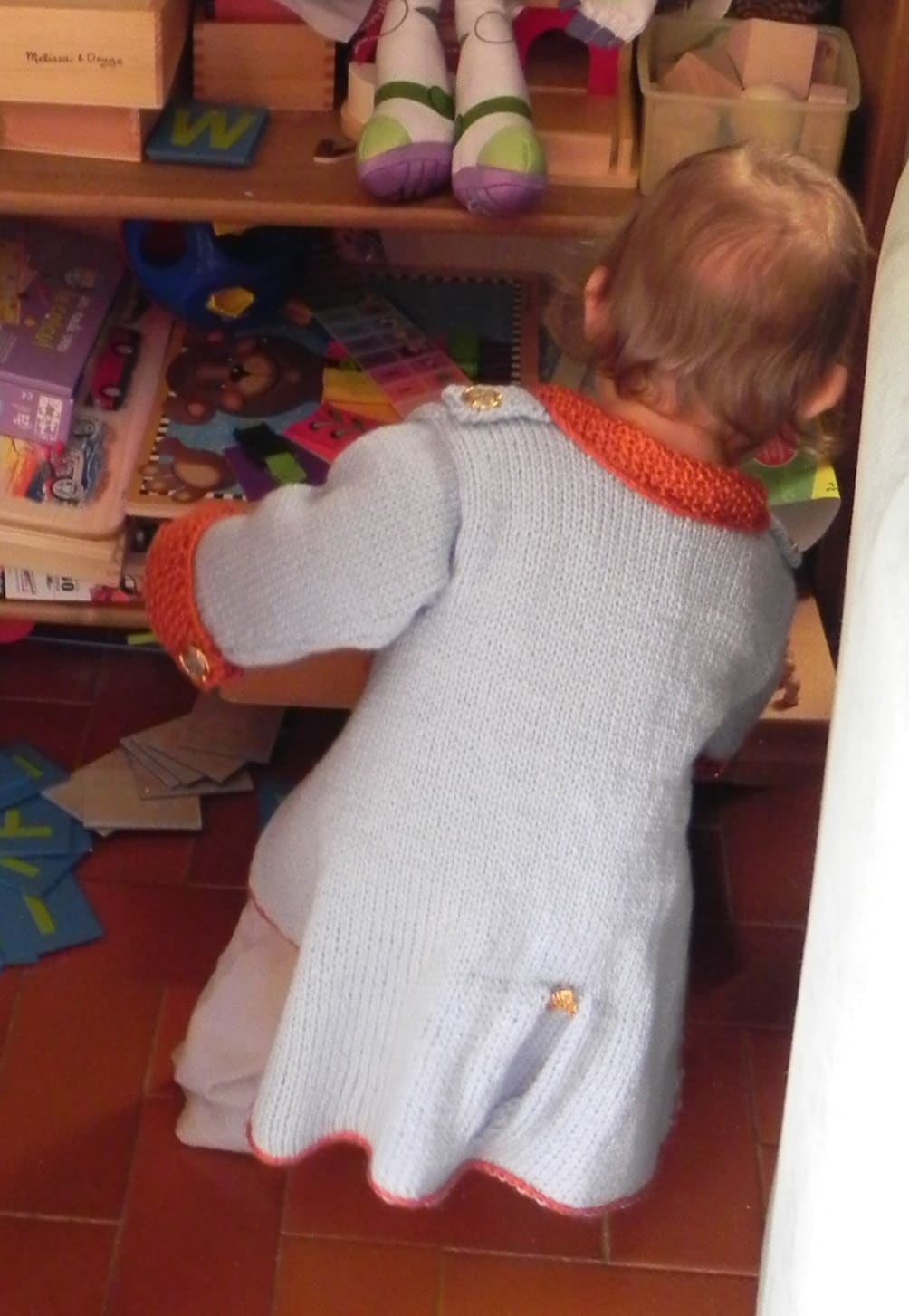 I quickly realized, as I looked at the jacket, I could not reproduce the detail of the pattern without knitting it again.  I also remembered that at least 2 of those 3 months of writing the pattern involved me ripping out parts that didn't work.  I decided to redo it later.  And later never came.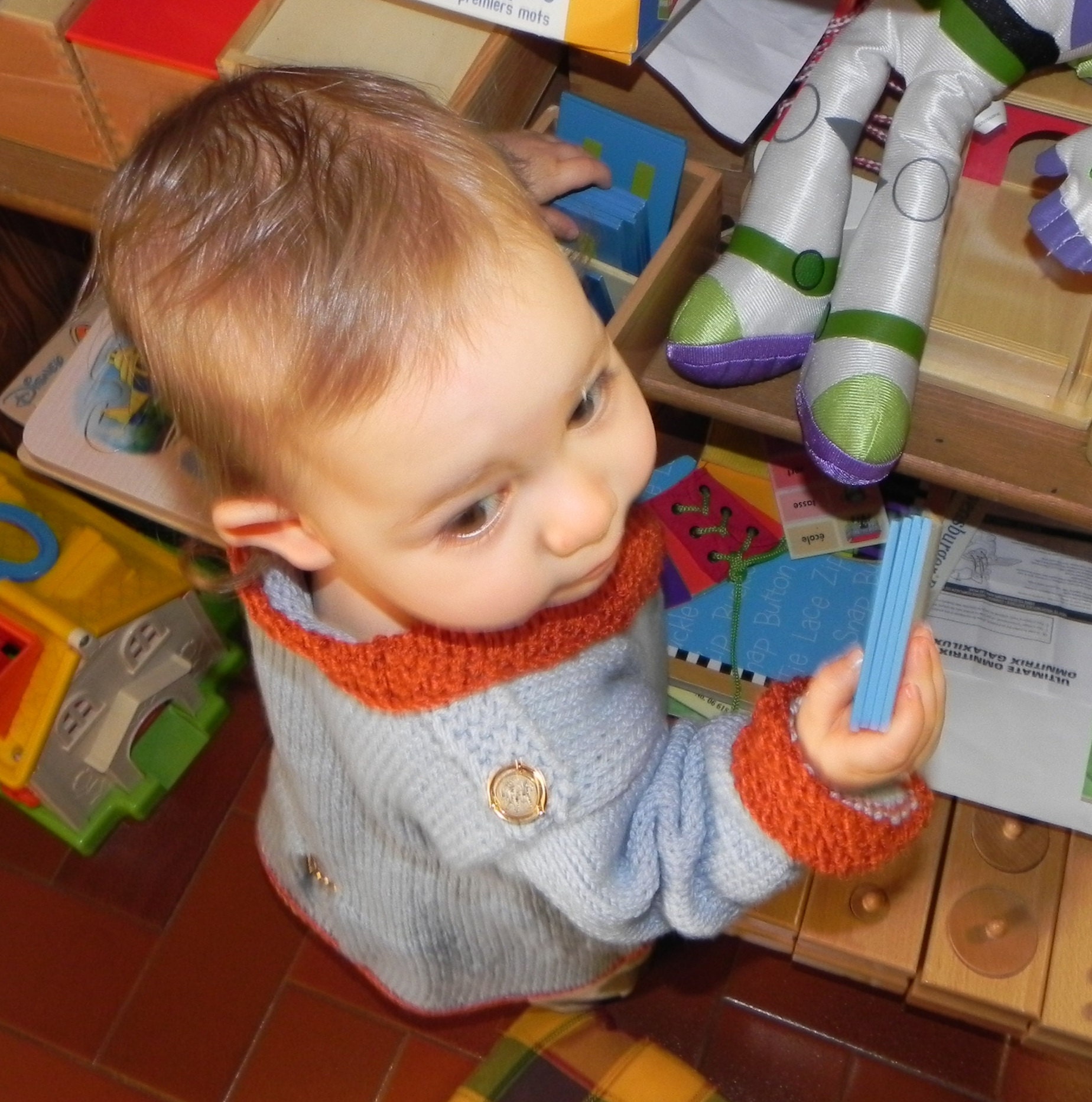 But my son had an awesome jacket for the 6 months it fit.  And people squealed with delight, and sometimes followed us down the street to ask me where I bought it.  That felt really good.  He was the star of the show everywhere we went.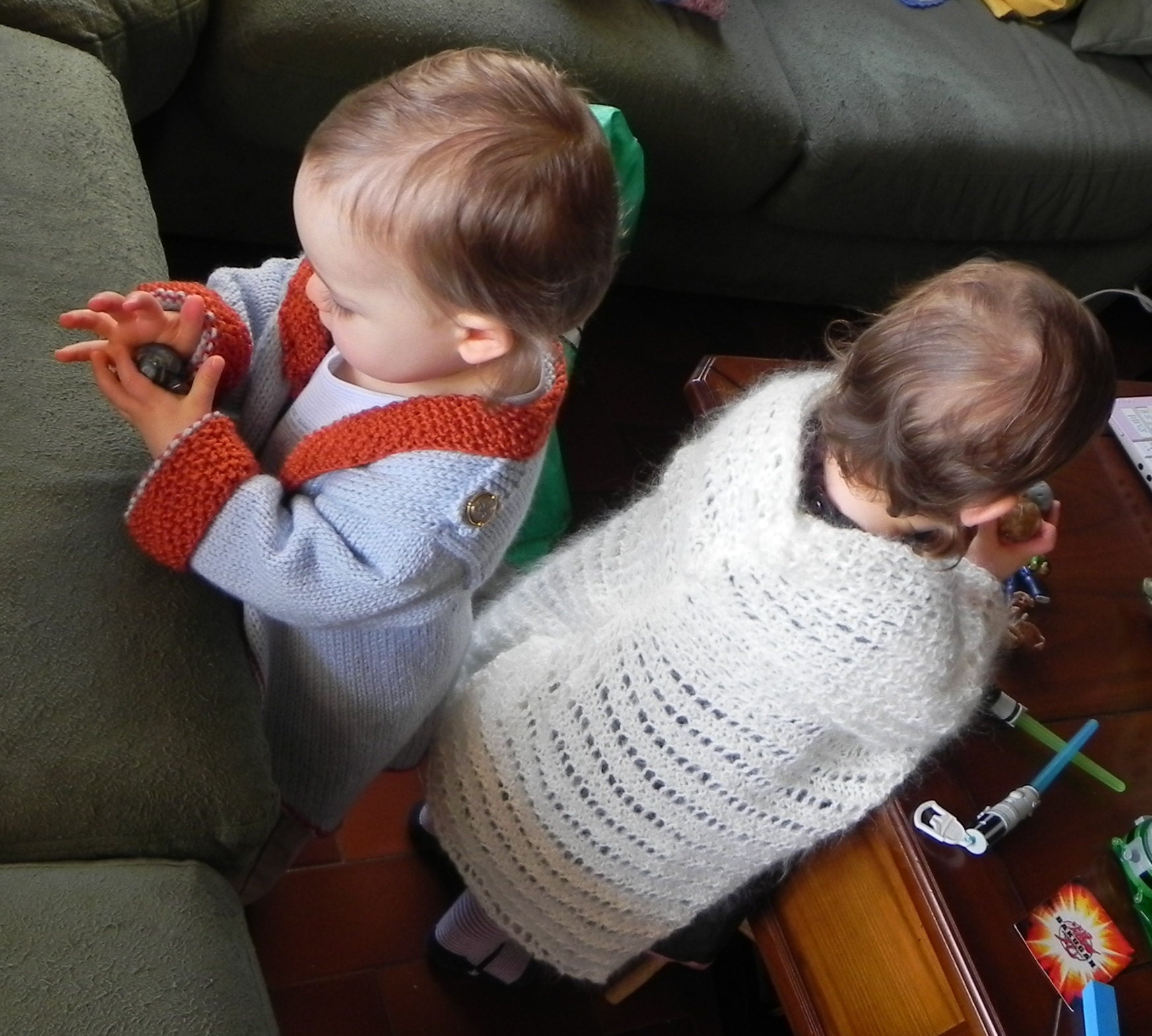 In the end, there were a lot of life lessons learned from this experience.  First, never leave important, irreplaceable things lying around where they can be eaten.  Second, sometimes something isn't what you wanted it to be, but it can still be great and make you happy.  And finally, never, EVER own another boxer....
By the way, please say hello to my new boxer, Maddie.  ;)