Finished this little newborn stem cap for a friend's baby boy.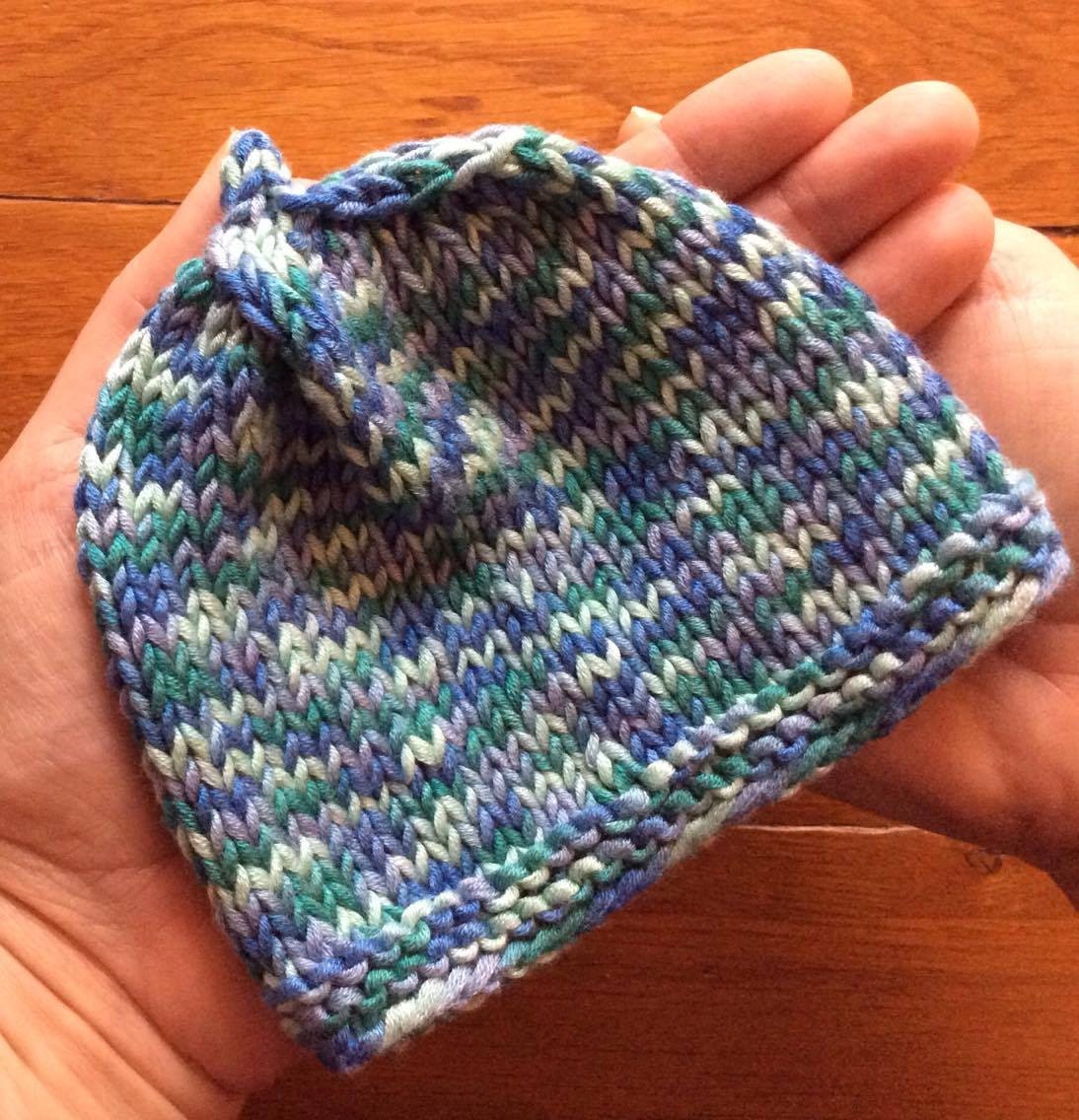 I love the silky look and feel of bamboo yarns, but boy, are they frustrating to work with.  No give at all.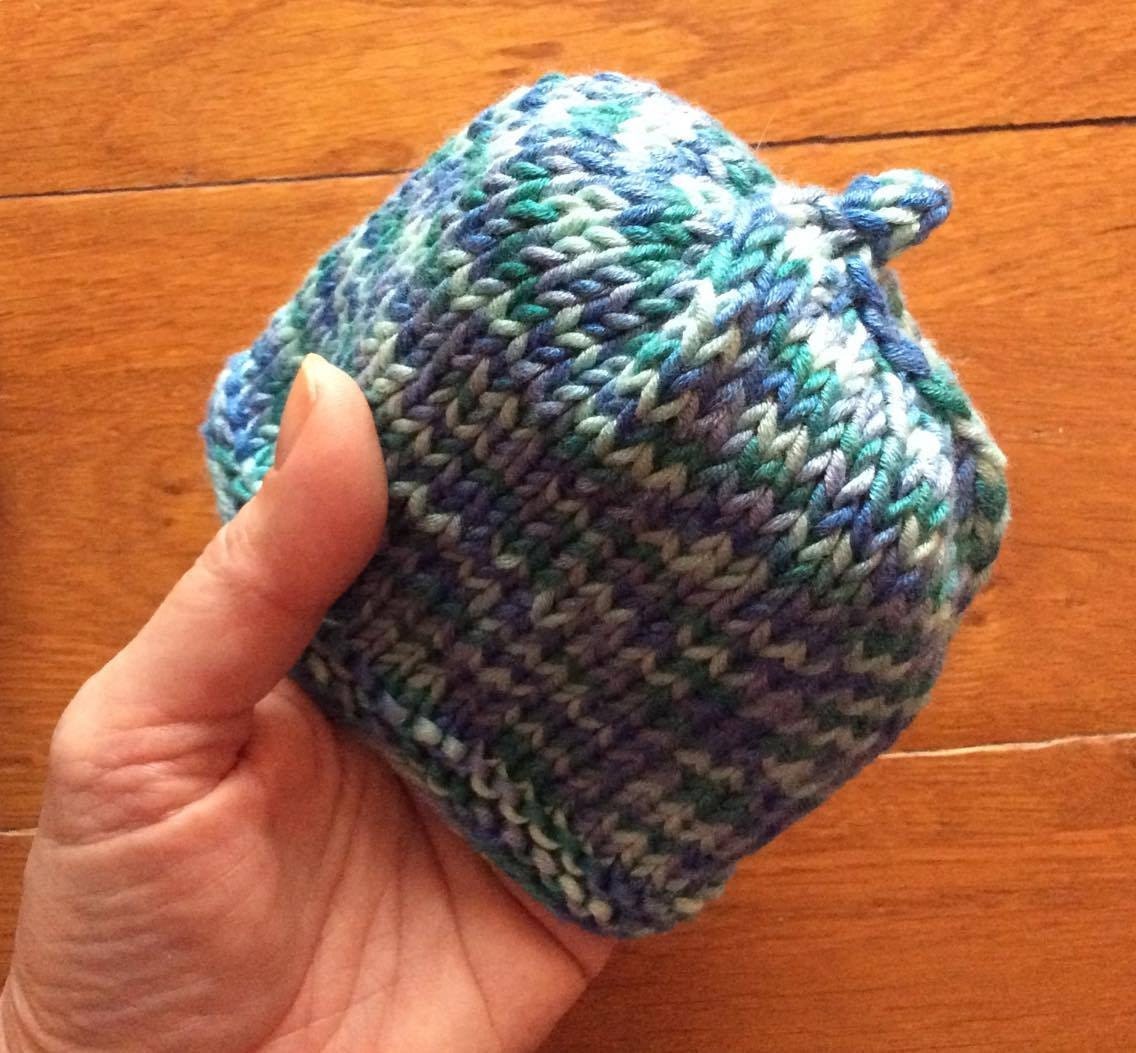 Knitted on dpn's in a round, tip in i-cord.  I love the way it turned out.  I may work up a few larger sizes for an upcoming pattern.